Having returned from my initial pilgrimage to the West Coast, there are a dozens of observations that could be made or stories told. Consider this the abridged, CliffNoted, bullet pointed version, full of minor anecdotes that allow me to avoid wallowing in the art of travelogue for too long.
My flight was supposed to leave Wednesday evening at 6:00 from Pittsburgh International Airport, but due to the amazing trifecta of mechanical trouble, weather trouble and air traffic trouble, we didn't end up departing until 10:30, a mere four and a half hours later.

Honestly, I wasn't too upset with my predicament.

If you're going to be stuck somewhere, you could do far worse than an airport, where you've got a variety of shops open and nearly all of your fellow fliers stuck in travelers' purgatory have a story to tell and some time they wish to kill.

After propping my feet up on my suitcase and reading for a while, I ended up discussing both the Pittsburgh and Southern California areas – along with Denver, Chicago, musicals and the ever-rising price of Pacific coast housing – with a real estate broker from Orange Country named Donna.

In a lapse in our conversation, I also tutored a group of Steeler fans behind me in the intricacies of the NFL scheduling process.
The cuisine selected over the course of the trip was not nearly as eclectic as it could have been considering the number of signs for barbecued Thai and Pete's description of Ethiopian food, but it certainly varied in the course of healthiness.

A tuna on wheat at Jerry's Famous Deli, chicken pesto and Caesar salad at the Wolfgang Puck's on Universal City Walk and a chicken and garlic pizza at the Hollywood & Highland California Pizza Chicken were promptly canceled out by the unhealthy combination of a 8-pound carne asada burrito at Pacific Taco, a Super Dodger Dog and the most intestinal-unsettling IHOP breakfast in the history of my life.
USC's campus, despite its location near downtown Los Angeles, does not scream urban.

While in the center of it, and even along the edges, it bares quite a resemblance to Notre Dame.

The buildings are a mix of new and old, some stylistically challenged while others were beautiful, just like in South Bend.

The football practice fields are on campus while the Coliseum sits just off.

It's not as close as Notre Dame Stadium, but it's also no more than five or ten minute walk from the border of campus.

(Map showing that here.)
The traffic problem you hear about in the Southern California area manages to live up to its reputation, as it took us an extra couple of hours to make it down to Caitlyn's on Saturday morning thanks to the races at Del Mar, again reminding you that despite my best efforts to offer them forgiveness, horses remain the bane of my existence.

Traveling at rush hour is absolute suicide, but when the roads are clear, you can really get around town with the various freeways covering town.

If ever a city was in need of a giant monorail to cut down on the congestion over the main thoroughfares, it is the City of Angels, if only to make Dodger Stadium less of a nightmare to get out of.
Speaking of Dodger Stadium, the mantra is true that LA fans get there in the 2nd and leave in the 8th, but I can hardly blame them considering the amount of time it took us to get out of Chavez Ravine after the Blue Bombers' 2-0 loss to the Cardinals.

The Stadium itself if beautiful, secluded from the city and surrounded by palm trees and ten dollar parking.

If you were splitting the parking with three other people, you could easily attend a game with great outfield seats, snack on a Dodger Dog and get a large drink for under twenty bucks a person.

I'm not sure where Dodger Stadium ranks in the listing of ballparks I've attended – other than, of course, behind PNC Park – but it certainly has its' own aura like Fenway despite not having the shiny new glow of Minutemaid or Great American.

Again, the main problem with the park is the fact that because it is sort of limited in its parking and entrances/exits that it takes forever to get into and out of it.

Still, a thousand times better than US Cellular Field, but most Little League fields hold that distinction.
Speaking of the Dodgers, I hear about how great their farm system is, but in the game I saw, the following players participated in some way: Nomar, Ricky Ledee, Sandy Alomar, Jr., and Kenny Lofton.

There's little wonder the Dodgers have won something like one game in the last two weeks: Their line-up is terrible.

I did voodoo Nomar and Rolen into a combined 1 for 8 night, meaning that despite the recent struggles of Freddy Sanchez, he continues to lead the National League in hitting.
Dodger Dogs are absolutely delicious, and could be purchased with a large drink for under ten bucks.

Now I realize that's still a lot of money for a pop and hot dog, but you must remember you are at the ballpark.
The crappiest car that I could see the Beverly Hills Budget rent-a-car offering was a BMW.

On that same note, I also think that driving a BMW in the Newport area would put you at the lowest possible end of the financial food chain.

People don't care more about gas being 3.29 a gallon because A) They don't really have a choice with the entire area being connected by freeways and B) They're all so stinking rich.
The Hollywood & Highland mall/theater/mecca of entertainment area was maybe the coolest part of LA.

It's a massive mall with a lot of area outdoors, but it's also connected to the Kodak Theater – home of the Oscars – and the Mann's Chinese Theater – home of many a movie premiere.

It is overlooked by the Hollywood sign and right across the street from where Jimmy Kimmel Live tapes and Disney's El Capitan theater resides.

The Hollywood Walk of Fame lines the sidewalks, but in what might be an even cooler touch, the Chinese Theater has decades-old hand and foot prints in the cement outside of it from the likes of Cary Grant, Gene Kelly and Dick Van Dyke.

Also, anywhere that you can find multiple impersonators dressed up like Michael Jackson deserves some sort of lauding.
In the same vein of H & H, the Universal City Walk is a mall built with no roof, apparently in an attempt to be in imitation of what an idealized Times Square would look like.

You walk through this lane of shops and restaurants dotted by street performers on your way to Universal Studios, and it did remind you of what downtown New York City would look like if you removed all of the dirt, homeless people and taxis – in other words, the charm.
Also ranking high on my list of favorites was Santa Monica, which not only had the beach and pier, but also an entire street closed off – the Third Street Promenade – for shopping and more street performers, ending in a giant mall.

It seems unfair to be able to compare Southern California, with its lack of rain and seemingly perfect weather all the time, to any other economy or area because they can simply disregard the need for things such as roofs.

Still, whenever I eventually win the lottery/sell book rights for a screenplay, I'll be plopping myself down right next to the Google offices in downtown Santa Monica.

(And by downtown, I mean you're a hop, skip and jump away from the beach.)
Saddest part of the trip?

Probably the fact that Katie Golden was in LAX all day Thursday en route to her fall semester in Australia and the only contact we could use was cell phone.

Considering it takes about two minutes to get through airport security after the post-9/11 fallout, you think they could bump the scanners and such back past the airport malls.

Despite not getting to see us, Katie's safely in the Land Down Under, and if all goes well, I'll have myself a shiny new koala come Christmas break.

(Second saddest part of the trip?

Caitlyn leaving us a bag full of delicious cookies Sunday morning, but with no milk anywhere in the house for which to eat them with.

Andy found some unsweetened iced tea, and allow us to state very firmly: It would be extremely difficult to get a worst tasting mixture of items than chocolate chip cookies and iced tea at 9:00 in the morning.)
Laguna Beach, at least as far as the area goes, is depicted well on MTV.

I understand why folks around Laguna were upset that their image was that of playground for spoiled brats as opposed to their true description as a coastal arts center.

There were loads of galleries along the PCH cutting up through the seaside town, and sadly, no sign of the infamous batting cages or basketball hoops where every male Laguna Beach character has awkward, Gately-forced dialogue or soliloquy.
Newport is also rather accurately depicted in The OC and Arrested Development, as everyone is filthy stinking rich and there were two frozen banana stands directly next to one another.

We were trapped in the Balboa area, unable to find parking or an exit that didn't take us to a ferry or some gated island community where everyone had giant yachts in front of their two million dollar homes.

Also, I don't think I've ever seen Sean more excited then when we passed by the Newport Ferrari and Bentley dealerships.

I'm telling you, BMW's are the equivalent of old, rusty pick-ups there.
Proud to say we mini-golfed during the hottest day in the history of Escondido.

For all of the bragging I hear from Caitlyn about her perfect weather, it was either really ironic or just really unlucky that it was so damn hot on Saturday.
In another more southern, Escondido-related point: Fuck Indian Casinos.

Let's just say I went into the Barona Casino with the intention of earning enough money to purchase either a Miss Universe or USC/Notre Dame ticket and exited down the amount of money it would cost me to buy either of those items and several hundred dollars.

The next game Notre Dame football loses – whenever that may be – I will respond not with some scathing rant about our conqueror, but about how much I hate Indian casinos.

I was like Custer at Little Big Horn, and yes, this bullet-point is slowly starting to become as ethnically-unsensitive as this blog reaches, so I will veer away...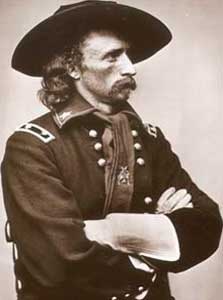 To Venice Beach, a delightful little seaside community that's like some mix of Times Square and Maui, where you get to see loads of palm trees and white sand directly next to street vendors and a guy sprawled out on a blanket with a "I Will Work 4 Marijuana" sign.

(Of course, MacKrell took a picture of this.).

Pete also got a parking ticket because the little outdoor restaurant we ate at took an hour to get us our sandwiches.

On the plus side, though, how many places in the world can you get a picture of Sean alongside a statue of the Predator?
On the way back to LA Sunday up PCH, we pulled up to a stoplight with a surf wagon beside us, loudly blasting what I can best describe as death metal. My response? Quickly dialing up some Natasha Bedingfield and blasting "Unwritten" back out the window at the next stoplight. I'd say we were way more hardcore.
When the Beach Boys wrote "California Girls", they had just spent extensive time either on the UCLA campus or cruising Rodeo Drive.

This might not be a fact, but it should be.
The two woulda-coulda's of the trip: 1) We were going to attend a taping of Deal or No Deal, but after driving all the way over to Sony Studios in Culver City, we were informed that if we wished to see Howie Mandel, we'd have to miss picking Andy up from the airport.

As exciting as sight it would have been to see MacKrell rocking back and forth on a Compton curb, there would have been a lot of explaining to do to his family, even if we got on TV.

2) We got to the Miami Vice premiere after all of the red carpet bleachers and reasonable parking had been filled.

Would it have been fun to see Jamie Foxx, Don Johnson and potentially heckle Colin Farrell?

Yes.

Was it worth twenty-five bucks just to have an outside chance at it?

Definitely not.
Finally, after my brief version has eclipsed 2,000 words: I think everyone in the classes of 2007 and 2008 should make a serious, concerted effort to make it out to the Notre Dame/USC game on November 25th.

It'll be rather expensive, with tickets being rare and Thanksgiving weekend airfare, but it'll be your last chance to see the Irish play in the Coliseum as an ND student and if the seasons go as well for both teams as pundits seem to think, it could be absolutely epic.

Plus, the 70-degree weather will seem really nice coming out of the November chill of Northern Indiana.

Consider it, look into it, budget it.
Fantastic trip, and an extended thank you goes out to Pete Winter for hosting Sean, Andy and I. Despite flight delays, the lack of any celebrity sightings (apparently I just missed Heidi Klum and Seal in the LAX newsstand Monday morning) and gaping hole in my wallet, I'd gladly do it all again in a heartbeat.